QLD Cash For Cars Brisbane- Offer Deals For Scrap Vehicles
Get cash for cars, trucks, SUVs, Ute's, Jeeps. Buses, or other vehicles in three easy steps (Call us for quotes- Accept offer- Get Your Cash). At Qldcashforcars we offer Cash For Cars In Brisbane Wide with Same Day Payment For all Scrap Unwanted Cars, Trucks, Commercial vehicles, motorcade, and Ute. Contact Cash For Cars Brisbane at 07 3082 6497 for Sell Your Scrap Vehicles to dismantle and also get used car parts at affordable prices.

 Offering cash up to $12000 for Scrap Vehicles
Free & Instant Quote: Call or Email us. Provide us with the information of your car. Be it scrapped, wrecked, old, or new!
Accept Offer:  Our expert appraisers will go through the details. We calculate each and every part of your car that could be salvaged offering you the unmatched top cash offer.
Quick & Easy Service: Once you agree to the quoted price, our fleet comes at the assigned address for towing Brisbane.
On The Spot Cash
---
Why Choose Qld Cash For Cars Brisbane?
Cash For Cars Brisbane mission in Australia is to help vehicle owners to sell their unwanted car fast. Make it aware to stop paying for ads, scheduling inconvenient inspections, irritating with repairs. We make it Easy to sell your car, truck, SUV, Van, Bus, and Jeep. Our car buyers team always works for you to cooperate for free junk car removals with the help of easy documentation, guaranteed top payout within same day payment.
Any Condition
We deal with all makes and models as per the top purchases Toyota, Nissan, Holden, Honda, Isuzu, Mazda, Mitsubishi, Jeep, Suzuki and other registered from 2000 and newer as well. We love to pay cash for cars in any condition: second hand or damaged, running or not.
Anywhere in Qld
We cover more than 250 suburbs in Queensland including Eastern, Western, Southern, Northern along with Brisbane city center and can tow your car from your home.
Simple
Your Qld Cash for cars agent guides you everything from call to pay. Basically, it is an easy process whether dealing with the call or sending the vehicle details to us for a quote. The online form will help you by making an offer with your mobile phone. You can ask any question related to the car deals they will answer you.
Quick
The process doesn't take a long time if the customer is ready to sell their vehicle. Once we get the confirmation from clients to tow their vehicle, our team instantly reach their location as per the scheduled time. The closest locations we pick up the same day and also within few hours.
No administration fees
We have a different business scenario that why we do not charge any kind of extra admin free or towing when you deal with us for any kind of vehicle. Sell your vehicle hassle free with us.
No upper price limit
Since we don't for car Auction or selling buying vehicles. Our prices are competitive as per the market; always try to get more than 10% from others. The range of scrap cars starts from $200 to $12000.
Advantages of car removals Brisbane:
There are numerous advantages for customers if they want to sell their unwanted car. However, the government allows the registration for a given time limit to make our environment safe for human beings. If the time is over and you looking to sell it so we welcome you. Find the benefits of selling scrap cars to Qldcashforcars.
Cash For Scrap Cars Brisbane – Deal your car with us!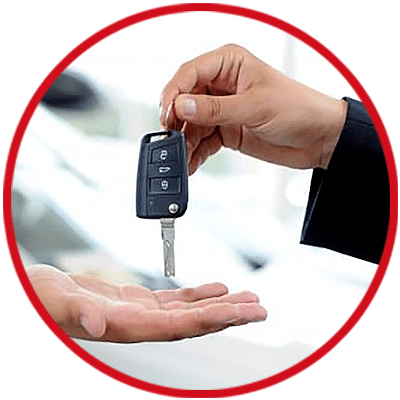 Cash For Scrap Cars Brisbane offers exclusive and unbeatable price for your scrap cars. It doesn't matter if it is rusted out or it is not running if you consider it scrap then call us and get free Quote. QLDCASHFORCARS has a fleet of trucks to pick up cars from anywhere in Brisbane, it is our top priority to make sure to pick up the cars within 2 hours of the booking, so if you wish to book fast and reliable service then look nowhere else. Get rid of the scrap car for cash. So are you wondering to sell and not sure how much you will get? well, our price ranges from $150 all the way up to $12,000. So do not worry we will make sure to evaluate your old car for the right value. We have a huge level of satisfied customers and we would love to keep it that way.
Why sell your Scrap car
The main reason for scrap car disposal is to get our environment healthy. As well as to control the motor vehicle pollution, the Australian government has some set of rules that everybody should follow. Find out the detailed vehicle pollution Australia information here. Qldcashforcars works for environment-friendly disposal which is beneficial for our health and the money that you receive is also beneficial for wealth.
4wd Wreckers Brisbane  & Auto Recyclers
Firstly, We know that there are many 4×4 around Australia, So there are many which are too old to be driving anymore. Knowing that We also provide the removals of 4×4 and recycle them properly. More Importantly, Auto Recyclers Brisbane pays top cash for unwanted 4wds and provides free car removal service around Brisbane. Moreover, at Qld Cash For Scrap Cars, We also remove unwanted trucks, 4x4s, utes, and Vans, hence if you are looking for some extra bit of cash then look no further. Call our team of experts and get a free quote.

Cash For Trucks & Truck Dismantlers
Auto Recycling is a very niche and competitive market nowadays. At the present time, there are many Scrap Removals in the market but who is the right one with valid certificates and documentation. Generally speaking majority of them do not have a wrecking license at all and they are all shoppers for big companies like us. Given these points, you do not have to get a cheap quote for your truck, simply give us a call and we will give you a free quote without delay. we give out top cash for unwanted trucks, such as Hino, Isuzu, Mitsubishi Canter, Ford Trader, Iveco, Kenworth and more.
Ten Points Which Increase the Value of Used Cars
Useful points that never forget to disclose to any buyers about the old or used car when selling it. The stuff that increases the price of the used car which is beneficial for buyers and sellers as well.
Accurate information about vehicle
Model and Year should always be correct
Odometer reading
If an accident, tell buyer clearly
Clean the car before inspection
Check and Clean the dashboard
Shine the Wheels
Remove scratches and dents
Tell them about car mileage
Check the tires
These are the common checklist and will never cost you a lot if you've some knowledge its easy to fix. Before getting a quote or call to buyers if you spent hundred's of dollars to fix minor issues, the car value will increase in thousands, Thanks to Cash for Cars Brisbane for Sharing this valuable information. Visit to see infographic presentation.
Reasons To Sell Your Old Car To Us:
As a matter of fact, there are many reasons for you to sell your car to us at Cash For Cars Brisbane. Given that we are a renowned car wreckers in Brisbane, we make sure that all the cars are processed to Australian standards. In addition, we are a licensed motor car trader that means that we are the rightful business to collect your junk cars away. We understand there are many cash for cars services in brisbane that are offering much more but they are not porperly processed. So for more information you can email or call us on the number above.